How does it work?
Register Make registration on the app by providing your email address, phone number or any social media platform like Facebook, Google etc.
Choose Service Diallo app is a bank of services. It offers Taxi + Delivery + 52 other services for your customers to choose from. All they need to do is click on the icon and hire the needed service!
One Click Hire Let your customers hire service personnel with just a single tap on their apps.
Its Done!! Track & Enjoy the service and make your payment. Also, provide your valuable feedback to improve the service of the company.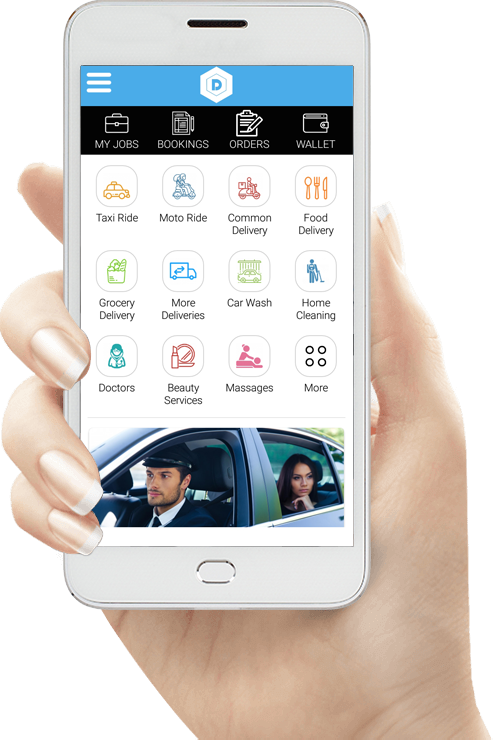 OUR SERVICES
Grocery Delivery
Food Delivery
Common Delivery
More info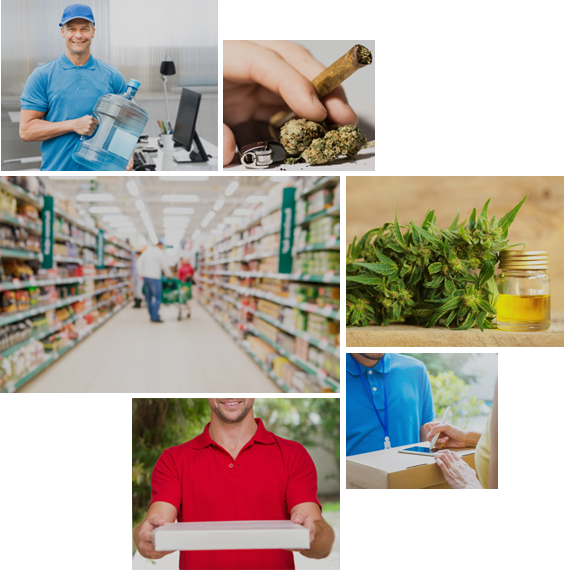 Delivery at your Doorstep
Be gratified by multiple services in the comfort of your home. Enter the profitable market of multiple service business with Diallo .The burgeoning demand for the delivery benefit has given ascend to next-generation customers.
With few simple touches on their phone, customers can easily enjoy different services delivered to their doorstep without any hassle.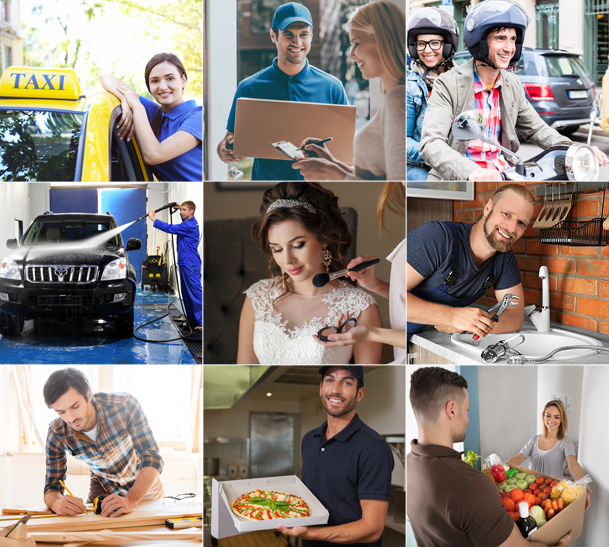 Book different services in a single app.
Diallo is just like a true friend who is always there for you, anytime and anywhere. This super app integrates multiple services under one single platform. Whether you want to order scrumptious food or you want to get beauty salon services by a professional, everything is available with a simple app.
Some services offered by Diallo include Taxi booking, Delivery, Food delivery, Grocery delivery, Car wash, Plumber on demand, Massage on demand etc.
Grocery Delivery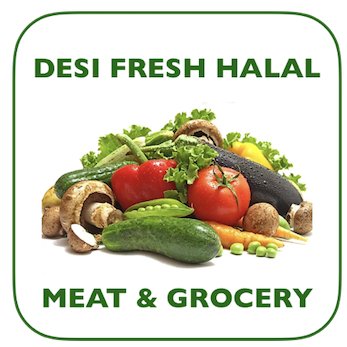 DesiFresh Halal Meat & Grocery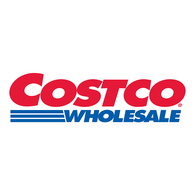 Super Market